In 2017, Mary Akers, LHCOS Vice President and founder of Hermit House Breeding, launched a captive breeding lab in her home. After bringing 204 Coenobita clypeatus babies to land in 2018, she created Crab Con. Crab Con 2019 took place in Lockport NY and attendees traveled from all over the country to adopt the captive-bred babies.
Mary continued raise zoea in her home but also began mentoring other would-be hobbyist breeders with the goal of replacing wild caught hermit crabs in the pet trade with ethically raised captive-bred hermit crabs.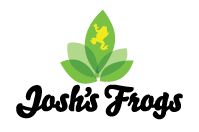 In September of 2021, Hermit House Breeding partnered with Josh's Frogs and the first HHB captive-bred Coenobita clypeatus entered the retail pet trade in October of 2021. Josh's Frogs sold all of their inventory in the first day.
Change IS coming.
Read more about Mary Akers and the Hermit House breeding project on her website.
You can read more about the mechanics of breeding and other hobbyists who have had some success in captive breeding on our affiliate website Hermit Crab Breeding.