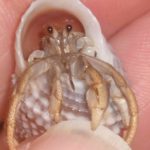 Crab Con 2020!!
Bookmark this page so you can check back for updates as they become available!
Where: Lockport NY
When: July 10-12, 2020
Anyone with interest in land hermit crabs is invited to attend. This is a chance for hermit crab hobbyists to come together and get to know each other, learn and shop. You do not have to be a member of our organization to attend. Open to all!
The main event at this conference will be the adoption of captive bred and raised Land Hermit Crabs from certified breeder Mary Akers. You must be pre-approved to adopt prior to the event. The adoption application form is here: Apply to adopt baby hermit crabs
You are not required to be a LHCOS member to adopt but you must meet the minimum standards of care observed by our organization.
Where: Lockport NY
When: July 10-12, 2020
Who: Hosted by Mary Akers
We are currently booking speakers and vendors for the event. If you are interested in speaking or vending at the event please contact us.
Topics:
Hermit Crab Breeding – Presenter: Mary Akers
Vendors:
Vendors: The venue will provide 6 foot tables, no tablecloths. Outlets are available but bring your own cords and power strips.
Speakers: The venue will provide a projector and a screen. You will need a laptop if you are doing a PowerPoint or Slideshow presentation.
SCHEDULE 
FRIDAY, July 10th
SATURDAY July 12th
SUNDAY July 13th
Seeking sponsors: For a donation of cash or product your logo will be printed on the canvas gift bag going home with all adopters. Please use the form below to contact us about sponsorship.
Some frequently asked questions:
1) Yes, there is an adoption fee. My goal has always been to see hermit crabs valued as exotic, long-lived pets. And if I–who painstakingly raised them from birth–can't value these special little creatures in that way, then who will? It feels like it's up to me, from Day One, to expect the world to place a value on captive-bred hermits. All adoption fees will go toward funding future breeding attempts.