HEY! DON'T THROW AWAY THOSE CRAPPY PAINTED HERMIT CRAB SHELLS!
Send them to LHCOS so we can finish filling up our display! This painted shell display on our table attracts loads of attention and always generates questions.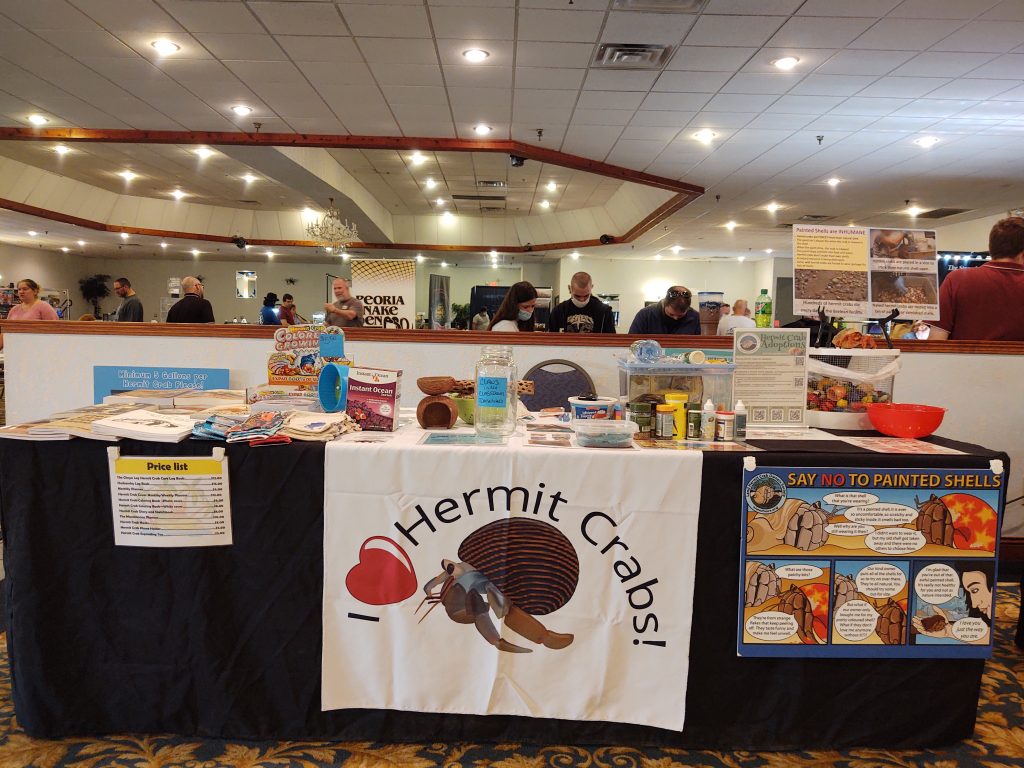 On top of the cage are some pictures depicting the abuse that hermit crabs suffer when forced to wear painted shells. It is a shock to every person who reads it. I usually don't even have to explain any further. They can see for themselves.
The painted shells attract the kids (which is exactly why they exist) and the parents are pulled along with the kid to check them out.
The wire cage is only half full and I know we can fill it up!
Mail the shells to
Land Hermit Crab Owners Society
403 West Washington ST
Wayne City IL 62895